We are less than a year away before the June election for California statewide officers, and I think that as a movement, we probably should get behind specific candidates.
As usual, our choices will fall between less-than-perfect but hopefully acceptable candidates with an actual chance to win and protest candidates, who have the right values but lack the experience for the job and/or the ability to mount a serious campaign.  This post is about the first kind. I totally respect the right of people to vote for the latter, in particular when there are no acceptable choices (and what's acceptable will vary from person to person).  Not all of these candidates are necessarily those we might want to support as a movement, however, and listing here does not imply my personal support for them.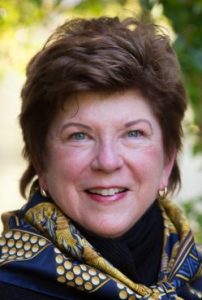 Governor: There are four candidates that have a serious chance at winning, and among these I'm supporting Delaine Eastin, and I'd hope other Berniecrats would do as well.  Eastin is a former Assemblywoman and State Superintendent of Education, fully committed to funding and improving the education of our children. She's calling for a moratorium on charter schools, for a free public college education and she supports SB 562, universal healthcare. After meeting her and speaking with her at length, I fully believe she is an old fashioned FDR Democrat who believes government can and should do large social projects to improve people's lives.
The other three contenders seem to be in it for themselves. Villaraigosa calls single payer "snake oil", Gavin Newsom will tell anyone what the want to hear and then do what business interests want and Chiang won't take any poistion on practically anything.
Lt Governor: Gayle McLaughlin has been called the Bernie Sanders of Richmond and, if elected, she will be the Bernie Sanders of California. This former Mayor of Richmond is an anti-corporate activist, who has taken on Chevron head on and won, and who is committed to all the same principles than Bernie Sanders is.  She is the candidates progressives will back.
Other candidates for Lt General include State Senator Ed Hernandez, a well funded corporate Democrat who heads the Senate's Health Committee and was endorsed by the nurse's union after allowing SB 562, the single payer bill, to get through, and a trio of millionaires on vanity races.  Real estate developer Eleni Kounalakis, was a bundler for Hilary Clinton and Barak Obama, her contributions to the latter bought her an ambassadorship to Hungary.  Physician Asif Mahmood was also a bundler for Clinton and international corporate attorney Jeff Bleich was ambassador to Australia under Obama. All four of them are Democrats.
Secretary of State:  Incumbent Alex Padilla spent the 2016 primaries campaigning for Hillary Clinton and then oversaw primary elections filled with a multitude or problems, including voters finding their registration had been changed and they could no longer vote in the Democratic primary, voters being given the wrong ballots or not getting proper instructions on how to vote.  After the primary, Padilla did not investigate these issues or make a plan for fixing them.
He is being challenged by Berniecrat paramedic/business owner/blogger Ruben Major, who might be a protest candidate worth voting for.  He only announced a couple of weeks ago and I will endeavor to interview him and report back.
Attorney General:  The choice here is between appointed incumbent AG Xavier Becerra and California Insurance Commissioner Dave Jones.  Becerra supports the death penalty, which goes against the Democratic Party platform.  That makes him a nonstarter, as far as progressives go.  Dave Jones opposes the death penalty, has a record of prosecuting moneyed interests as insurance commissioner, is committed to criminal justice reform and has no interest in pursuing higher office, thus he will dedicate himself fully to this office.  He has not, as yet, committed to not accepting money form law enforcement interest, however.  He has been gaining momentum with Berniecrats/progressives.
Treasurer: This race appears to be between Assemblymember Mike Gatto and Board of Equalization member Fiona Ma.  I know almost nothing about either candidate's record, but I will endeavor to learn about them.  If you have experience with either candidate, comment about them.
Controller:  Incumbent Betty Yee is running unopposed, so far. Yee is probably the most progressive statewide elected official, which isn't saying much.
Insurance commissioner:  So far, State Senator Ricardo Lara seems to be the only candidate for this seat.  Lara can be praised for introducing SB 562, the single-payer bill, but activists are disappointed he hasn't done more to fight for it since Assembly speaker Anthony Rendon shelved it.
Superintendent of Schools: The race here, so far, is between Assemblymember Tony Thurmond and charter school executive Marshall Tuck.   Thurmond is a progressive and I endorsed him when he first ran for Assembly, but he's been steering towards corporate interests lately (he was a delegate for Hilary Clinton).
(Note: This article has and will be updated as more information becomes available).